Dear friends!
If you want to make a donation, use the electronic money service Yandex-cash the form of which is below.
PAYMENT VIA TERMINALS:
QIWI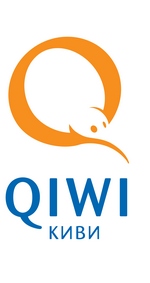 You have the ability to transfer funds to the charitable Fund "OUR CHILDREN" via payment QIWI terminals (KIWI)
You can make a donation at any of the 97 000 payment terminals QIWI (KIWI) throughout Russia.
Payment terminals QIWI (KIWI) easily recognizable by the three big buttons on the monitor and a friendly bird of the KIWI helping with payment process.
Terminals QIWI (KIWI) is set in walking distance in any city or village in Russia, work around the clock and accept payments for everyday services.
It is simple and intuitively clear to pay payments through QIWI (KIWI) just press 3-5 buttons, to enter your payment details, add the required amount and get a receipt.
The payment process takes 2-3 minutes. The provider receives payment immediately. More than 60% of Russians regularly use the services of terminals QIWI (KIWI) since 2004.
TelePay

You can also transfer funds to the charitable Fund "OUR CHILDREN" via TelePay terminals.
Paying Service System «TelePay» is created to provide consumers with the ability to produce one-time and recurring payments to suppliers of goods and services quickly, conveniently and securely.
To send money to charitable Fund "OUR CHILDREN" you must perform the following steps:
1. Select "other services".
2. In the opened menu select "charities".
3. In the opened tab select "Charitable Fund "our CHILDREN".
3. Enter the number of your cell phone number and name. This is necessary, so we can report you about our work.
4. Check the entered data.